Ask your questions in private on our private Facebook Group:
https://www.facebook.com/groups/manupcommunity/#
Join our Mailing List for Updates and BONUS content:
https://www.facebook.com/groups/manupcommunity/#
For over a decade, David Tian, Ph.D., has coached tens of thousands of people from over 87 countries to achieve happiness and success in their dating and love lives.
Once a nerdy, skinny professor of philosophical psychology who couldn't hold a conversation to save his life, David is now director of Aura Transformation Corp., and a world renowned dating and life coach using therapeutic methods. Dr. Tian has been featured in international media, including AXN, Cosmopolitan, Psychology Today, as well as co-hosting a radio show on national radio and a weekly dating advice column in a national newspaper in Singapore. Formerly a professor at the National University of Singapore, Dr. Tian is actively researching, speaking, and publishing in the areas of philosophy and psychology.
The show, "Man Up: Masculinity for the Intelligent Man," is David's way of helping as many people as possible enjoy empowering and fulfilling lives, while contributing to the global understanding of masculinity in modern times. In the show, he takes your questions posed in The Man Up private Facebook group and answers based on his experience Coaching tens of thousands of students around the world for over a decade.
David's also prepared free video courses that reveal how to get a new girlfriend, how to make friends anywhere, and how to talk to anyone. Click Here and scroll down the page to access these free resources.
Connect with David Tian here:
Website: https://www.davidtianphd.com/
Facebook: https://www.facebook.com/david.tian.aura
DTPHD Podcast Facebook Group: https://www.facebook.com/groups/dtphdpodcast/
Man Up Show Facebook Group: https://www.facebook.com/groups/manupcommunity/
YouTube: https://www.youtube.com/user/TheAuraUniversity
Instagram: https://www.instagram.com/davidtianphd/
Spreaker: https://www.spreaker.com/show/the-man-up-show-by-david-tian-ph-d
Soundcloud: https://soundcloud.com/davidtianphd/sets/the-man-up-show-by-david-tian-phd
Itunes: https://itunes.apple.com/ph/podcast/man-up-show-masculinity-for-intelligent-man-david-tian/id1356372719
Stitcher: https://www.stitcher.com/podcast/david-tian/the-man-up-show-by-david-tian-phd?refid=stpr
IheartRadio: https://www.iheart.com/podcast/53-the-man-up-show-by-28665066/
Anchor: https://anchor.fm/davidtian
Spotify: https://open.spotify.com/show/4t4b9XleG2nvycZDuXc8Mp?si=_XFnuVulQGu1shs4P_GOyw
Medium: https://medium.com/@davidtian
Twitter: https://twitter.com/davidtianphd
LinkedIn: https://sg.linkedin.com/in/davidtianphd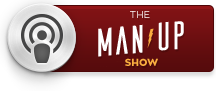 How To Meet Attractive Women At Work
Before asking women out in the office setting, David Tian Ph.D. asks men to know their workplace policy first.

David Tian Ph.D. advices men to also understand the legal issues surrounding workplace romances and whether they'll be going to be in danger of sexual harassment or anything like that.

If it's acceptable in your workplace to date, David Tian Ph.D. tells me to learn how to be social, how to be charismatic, how to talk to new people.
In episode 30, we're going to talk about how to meet attractive women at work.
[Intro music]
Masculinity for the Intelligent Man. I am David Tian, Ph.D., and this is: Man Up!
[Fade music]
Hi, I'm David Tian, Ph.D. and welcome to Man Up, episode 30. I'm dealing with a question from the private Facebook group which is on workplace romance. In fact, it's a big question so I'm actually going to break it up into three separate episodes to address each of the questions. So the first part of the question is – he was asking, "How do I attract women in the office?" First of all, I think this is mostly a question I get in Asia.
Though I know a lot of American guys ask this, as well, but I think there's a lot more sexual harassment issues in America, I don't know. But in Asia it's pretty much the only way guys in their mid to late 20s and up meet new women just because of how much work time they spend in the office and so on. You can imagine like "Salaryman" type of culture.
So the first caveat is: always know your workplace policy. So if your workplace dictates that if you start a romance, you have to report it to your boss. Or if you're the boss, you can't date someone who's working under you or they'll have to move her to a different department. Whatever the policies are you must know the policies.
So you have to be aware of them. They're tricky, you don't want to get anybody in trouble, you don't want to lose your job so make sure you know all of that. Also, make sure you know the law, the legal issues surrounding workplace romances and whether you're going to be in danger of sexual harassment or anything like that. If there's even a hint of that being a problem, I would say just don't pursue it.
Just be businesslike at work and easily – if you learn the skills, if you come to auratransformation.org and you learn the training videos and go through the training courses, you can easily meet women in other settings. So don't have the Scarcity Mindset that you are only limited to your workplace.
But if it's really normal and acceptable, like it is in many Asian countries, to date women at work because that ends up being the only social circle they have after college then here's some tips. If this is an issue for you then I'm assuming that you're not naturally charismatic. If you're just naturally a social person, you're good at talking to people, with talking to new people, strangers, networking, making friends then it shouldn't really be an issue for you. So that's step one, learn how to be social, how to be charismatic, how to talk to new people, how to network.
Guess what? I've actually created separate courses for all of these because they're such common issues. So if you go to auratransformation.org, our homepage site, you'll see underneath the welcome video that there are three training courses. And two of them are – one is "How to talk to anyone anywhere" – basically how to start-up new conversations with new people. And the second is "How to be charming" – how to make friends wherever you go. Both of those courses are germane to this question, directly relevant to this question. But let's talk about specifically in the workplace or some strategic things you can do.
One is there's usually some kind of meeting spot like the cafeteria or the water cooler, where people hang out as downtime, like the coffee machine or something, and especially for lunch. If you hang out in the social areas and you can organize lunches together -you get the numbers or the WhatsApps or whatever, the contacts of your friends and you just start inviting other people out for lunch then you can be the organizer for groups of people going out to eat.
That's a really great place to be in, a great position to be in – to be the organizer of social events at your workplace. And then obviously, going into happy hour gatherings after work, the natural thing to do is just start sending out messages, "Hey now, we're grabbing drinks at XYZ place at whatever time." Come out, invite the girls, have group settings, right?
If you're the center of – the social center of all that activity, it's going to be natural for you to just talk to her. And then as the night goes on, you might have more happy hour drinks, people start to head home and if she's interested in you she's going to stick around and then you'll get some more alone time. From there, when you have more isolated time together, you can obviously ask her out. If you want to go grab some drinks on Friday night after work or something like that. So it all starts with you being the center – the social center of activity, really, really important that you do that.
Now, this assumes a basic level of social skills. Like I said, like social intelligence. You've got to be able to start new conversations with people, right, and you've got to be able to connect with them quickly and be interested in them. If you want them to find you interesting, you've got to be interested in them.
It's as simple as that.
Go out and do it, it's really simple. If you don't know how to do it, go to auratransformation.org. That's a great example of somebody who's not socially intelligent, almost walked right into our cameraman. So if you're like that, you need to go to auratransformation.org because you ain't making no friends at work unless they'll be friends with socially awkward like you. Not making any hot girlfriends. So you've got to learn basic social skills, I can't emphasize this enough – auratransformation.org, go click on the buttons underneath those training courses.
All right, man. So I'm David Tian Ph.D., this is Man Up. Join our private Facebook group so you can ask me your questions and until the next episode – man up.