Happy new year! Twice over! I've been so incredibly busy since Christmas that two new year's festivities have passed since I last posted–the regular new year and now the Lunar New Year. I love living in Singapore, where the cultural festivals of several cultural groups are respected and observed, including the Chinese New Year. One thing I really miss about Toronto, though, is my parents's home-cooked nian gao (new year's sticky rice cake), which they fry on both sides and make so tasty and not oily at all. How ironic that it's so hard to find such tasty nian gao in Singapore. On January 15, I kicked off the Singapore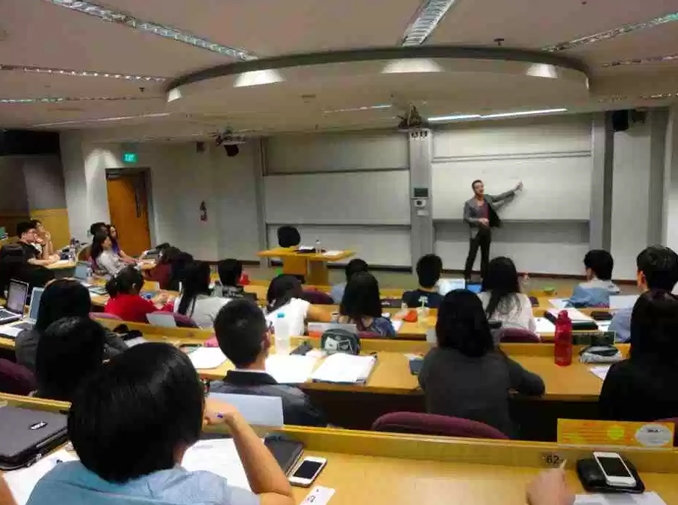 Management University Capstone Capsule Series–the final term course for all graduating students at the university–with a talk entitled, "How to Demolish Your Deepest Insecurities Using Honesty." I owe thanks again to Professor Norman Li of the Department of Psychology at SMU for his kind invitation. The last Capstone seminar I gave was more academic, but I found most of the questions in the ensuing Q&A to be mostly about practical dating matters, so I made this talk more practical. Here's the abstract:
How to Demolish Your Deepest Insecurities Using Honesty
David Tian, Ph.D.
President, Aura Dating Academy
In dating relationships, many young people have difficulty expressing themselves honestly, especially to their romantic love interests. The key to success in dating and romantic relationships, however, depends on being honest with oneself and with your partner. This seminar explains how honesty with oneself and others is the best way to demolish your deepest insecurities and the foundation for becoming a more attractive person.
Happy new year to you and your loved ones!
Cheers, David