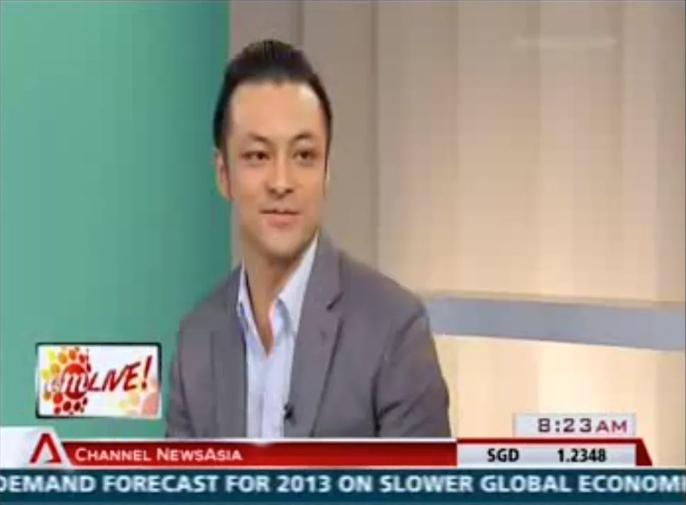 I was honoured to be invited to speak at the panel on
"Love in a Time of Social Media" as part of the Social Media Week in Singapore.
The theatre was packed full of reporters and media experts. It was a real pleasure speaking on this panel.
As part of the run-up to this event, I was invited to do some press, including a TV interview on the Valentine's Day episode of AM Live! on Channel NewsAsia. Copyright laws prohibit me from posting the video, but here's a screen shot for ya!
And here a few more pics of the actual panel. The other panelists were Professor Norman Li of SMU, Maddy Barber from Kiss 92 FM, Alexander Wallestam of GoBreakTheIce. And the host was Jeanne Tai, the features editor of Her World.
Cheers, David