Ask your questions in private on our private Facebook Group:
https://www.facebook.com/groups/manupcommunity/#
Join our Mailing List for Updates and BONUS content:
https://www.facebook.com/groups/manupcommunity/#
For over a decade, David Tian, Ph.D., has coached tens of thousands of people from over 87 countries to achieve happiness and success in their dating and love lives.
Once a nerdy, skinny professor of philosophical psychology who couldn't hold a conversation to save his life, David is now director of Aura Transformation Corp., and a world renowned dating and life coach using therapeutic methods. Dr. Tian has been featured in international media, including AXN, Cosmopolitan, Psychology Today, as well as co-hosting a radio show on national radio and a weekly dating advice column in a national newspaper in Singapore. Formerly a professor at the National University of Singapore, Dr. Tian is actively researching, speaking, and publishing in the areas of philosophy and psychology.
The show, "Man Up: Masculinity for the Intelligent Man," is David's way of helping as many people as possible enjoy empowering and fulfilling lives, while contributing to the global understanding of masculinity in modern times. In the show, he takes your questions posed in The Man Up private Facebook group and answers based on his experience Coaching tens of thousands of students around the world for over a decade.
David's also prepared free video courses that reveal how to get a new girlfriend, how to make friends anywhere, and how to talk to anyone. Click Here and scroll down the page to access these free resources.
Connect with David Tian here:
Website: https://www.davidtianphd.com/
Facebook: https://www.facebook.com/david.tian.aura
DTPHD Podcast Facebook Group: https://www.facebook.com/groups/dtphdpodcast/
Man Up Show Facebook Group: https://www.facebook.com/groups/manupcommunity/
YouTube: https://www.youtube.com/user/TheAuraUniversity
Instagram: https://www.instagram.com/davidtianphd/
Spreaker: https://www.spreaker.com/show/the-man-up-show-by-david-tian-ph-d
Soundcloud: https://soundcloud.com/davidtianphd/sets/the-man-up-show-by-david-tian-phd
Itunes: https://itunes.apple.com/ph/podcast/man-up-show-masculinity-for-intelligent-man-david-tian/id1356372719?mt=2
Stitcher: https://www.stitcher.com/podcast/david-tian/the-man-up-show-by-david-tian-phd?refid=stpr
IheartRadio: https://www.iheart.com/podcast/53-the-man-up-show-by-28665066/
Anchor: https://anchor.fm/davidtian
Spotify: https://open.spotify.com/show/4t4b9XleG2nvycZDuXc8Mp?si=_XFnuVulQGu1shs4P_GOyw
Medium: https://medium.com/@davidtian
Twitter: https://twitter.com/davidtianphd
LinkedIn: https://sg.linkedin.com/in/davidtianphd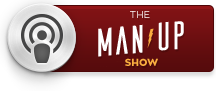 How To Enjoy Multiple Relationships Openly and Honestly
In this episode, we talk about how to tell a woman you don't want to be tied down to one relationship quite yet, without being considered a male slut.
[Intro music]
Masculinity for the Intelligent Man. I am David Tian, Ph.D., and this is: Man Up.
[Fade music]
Hey! Welcome to Man Up, episode 5. Got this question from Matt and it is – so there's some preamble, he's an older gentleman, he's just come out of a relationship – and he asks: How do I communicate that I don't want to be pinned down to one relationship with one woman, without being considered a male slut? He's an older man and doesn't go clubbing, so it's mostly other events like wine tastings and a lot of sporting type events, like dragon boating.
Okay, so how does this older gentleman, who got out of a relationship recently, communicate that I don't want to be pinned down to one relationship with one woman without being considered a male slut?
All right, let's get into it. Here's the deal, just like the previous question, there is a values system that is coming across here that – just see that one sentence I read out – which is that there is something about seeing multiple women that makes him a male slut. I'm going to assume that you can have relationships without sleeping with them, so you're not just, like, going out for sex.
It sounds like what you really want is a relationship with the women and not just hooking up, and that's a good thing. If you've just come out of a relationship or for a few months here, and it was a long term relationship, then it makes sense that you don't want to jump right into another relationship.
Here's the lesson for everyone, so I'm not just talking to Matthew here: always be honest. Honesty requires courage. So if you don't want to be in a relationship right this moment, at this time, it doesn't have to do with her and let her know that. You've pre-determined, you've already decided before you met her that you don't want to be in a relationship yet for your reasons.
Maybe the reasons are you just want to see what life is like without many other women, because you just got out of a relationship. For whatever reasons – maybe it is that you want more sexual abundance at that time – don't hide it. That's dishonest, don't be dishonest.
It's better to be honest and confront the fact that you have these desires and deal with them. The people who will accept you for who you are will stick around, and that takes courage. Maybe you'll get feedback from the world that you are a despicable human being and then you can reevaluate that. But you've got to be honest with that, don't hide it all, don't be a closeted person, be empowered, be a man, man up!
All right, what you're going to be doing here is just telling women that you meet that you just got out of a relationship and just so you know, I'm not ready to jump into anything so hold your horses, anyway – and then continue. Throw that out there; pre-frame it, pre-frame to set the assumption of the interactions.
Once you start to feel that she is interested or when you make that date to hang out together, make that date – maybe you don't want to do it over the phone – but when you first meet. You can even talk about it – this is much better – talk about it subtly by talking about a story. Like, this ex that you had – and something positive about her, don't just go, like, vomiting on her about your emotional problems, but something positive from your last relationship – and then just mention,
"Oh but that was a tough one, breaking up with that," and that you just want to experience some freedom for a while, just catch your breath, right, get a breath of fresh air. Just putting that out there at the beginning and just say a story, tell her about where you are at in life and that'll make it clear to her that you're not ready to jump into anything yet.
Now obviously, if I were to ask you – your perfect, ideal woman came up to you and wanted to date you or be in a relationship with you – you would probably seriously consider doing that. In fact, your mind is actually open to that; it's just that you haven't found the right woman yet.
So you're not a slut, you're just, like, what most women do these days which is that they date many different guys for a few months so that they can get a feel for that relationship before they decide whether they're going to go serious, and that's fine. Because you're going to leave that decision up to her, when you're dating her, because you were clear from the beginning – who you are and what you're about – that you're not ready to be in a relationship. If you're clear and honest about that before the first date or on the first date, then you're honest, you're not blame worthy there, you're not culpable, she has to deal with that herself.
So after a few months of the relationship, she will know that it's not going to become more serious in terms of emotional commitment and it's up to her to decide whether she wants to continue or not. If she wants to break it off with you, you have to accept that and it's better for all parties. Honesty is always better for all parties.
Underlining this question though, you can understand where this question's coming from, it's a values problem. He thinks that if he's honest with his intentions and where he's at in life, he's going to be judged as a male slut and that's the whole problem, you judgmental prick! That's the whole problem, stop being so judgmental! If you stop being so judgmental and you take on a values system that includes openness, and honesty, and sexual freedom in the sense of whatever sexual desires you have happen to be biological ones and you're going to be an adult about that, then all of these problems are going to go away.
Because you're just going to be honest with where you're at emotionally and that you're not ready to commit to anything at this moment. And you have a very handy excuse, you just got of a long relationship, and even if you hadn't, then you can just say that you don't feel like you're ready yet.
Let her know before you really get deep into it, obviously. Don't say that when she tries to give you the DTR – the determine-the-relationship talk – you know three months in and then you say that to her. That's not fair. But if you put it out in the beginning, before you start that relationship or at the very start of it, then you're good to go. That's a policy that you should have for yourself all the time and with all your social interactions, that you don't hide who you are.
If you have all this dirt underneath it, you've got to deal with it, you've got to come to Aura Transformation and get your shit handled. You've got to rethink your values, your meaning, your purpose, what you stand for, what are your principles in life and deal with all that dirt underneath. Otherwise, you're just going to have dirt relationships.
Okay, so come to us, that's the answer! Make sure that you click the link on the Facebook group. It's a private Facebook group, so you can ask your questions there. You can also ask 'em right under the video, go ahead. Make comments and ask questions there. All right, so I will see you in the next episode, 'til next time.