Ask your private questions and get access to exclusive bonuses and coaching through our private Facebook Group. Join now: https://www.facebook.com/groups/manupcommunity/#
For over a decade, David Tian, Ph.D. — a uniquely qualified therapist, life coach, and former university professor — has coached tens of thousands of people from over 87 countries to achieve happiness and success in their relationships, dating, psychology, and lifestyle.
Dr. Tian has been featured in international media, as well as co-hosting a radio show on national radio and a weekly dating advice column in a national newspaper in Singapore.
The show, "Man Up: Masculinity for the Intelligent Man" (https://www.davidtianphd.com/blog/), is David's way of helping as many people as possible enjoy empowering and fulfilling lives, while contributing to the global understanding of masculinity in modern times. In the show, he takes your questions posed in the Man Up private Facebook group (https://www.facebook.com/groups/manupcommunity/) and answers based on his experience coaching tens of thousands of students around the world for over a decade.
Connect with David Tian here:
Website: https://www.davidtianphd.com/
Facebook: https://www.facebook.com/davidtianphd
DTPHD Podcast Facebook Group: https://www.facebook.com/groups/dtphdpodcast/
Man Up Show Facebook Group: https://www.facebook.com/groups/manupcommunity/
YouTube: https://www.youtube.com/user/TheAuraUniversity
Instagram: https://www.instagram.com/davidtianphd/
Itunes: https://itunes.apple.com/ph/podcast/david-tian-ph-d-hosts-dtphd-podcast-on-truth-love-good/id1355984770?mt=2
Spotify: https://open.spotify.com/show/4t4b9XleG2nvycZDuXc8Mp?si=_XFnuVulQGu1shs4P_GOyw
Google Podcast: https://podcasts.google.com/feed/aHR0cHM6Ly9kYXZpZHRpYW4ubGlic3luLmNvbS9yc3M
DTPHD Podcast: https://www.davidtianphd.com/dtphdpodcast
Soundcloud: https://soundcloud.com/davidtianphd
Stitcher: https://www.stitcher.com/podcast/david-tian-phd-hosts-the-dtphd-podcast-on-truth-love-and?refid=stpr
IheartRadio: https://www.iheart.com/podcast/966-The-DTPHD-Podcast-w-28865846/
Anchor: https://anchor.fm/davidtian
Medium: https://medium.com/@davidtian
Twitter: https://twitter.com/davidtianphd
LinkedIn: https://sg.linkedin.com/in/davidtianphd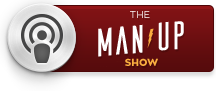 How To Make Workplace Romances Work
David Tian Ph.D. explains how these type of relationships affect the workplace.

If you are really dating someone from your workplace, David Tian Ph.D. discusses some important points to pay attention to.

In this Man Up episode, David Tian Ph.D. emphasizes the importance of knowing your work and HR policies first before getting into workplace romances.
In episode 32, we talk about how to make workplace romances work.
[Intro music]
Masculinity for the Intelligent Man. I am David Tian, Ph.D., and this is: Man Up!
[Fade music]
Welcome to Man Up, episode 32. In this one, I'm finishing up the workplace romance question. I'm David Tian, Ph.D., by the way. The final part of that question: How would I make a workplace romance work? Okay, so I'm just going to answer that: How do I make a workplace romance work? Again, referencing my video just before this, you really got to know you're HR policies and your work policies and know the legal ramifications of what you're doing.
And assuming that you're all clear on those, on the policies and laws, then it's best if you're not directly on the same team. Because you will argue, you will have disagreements, there will be drama. That's just part of being in a relationship. And you don't want that affecting the workplace.
So if you're literally in a team of four and it's the two of you – that's like half the team's dynamic affected by how the sex was last night. That's not good for a business. So it's good if you're in a big company and you're in different divisions or different departments or you don't really work together on a specific project. Or you're in complementary roles so that in other words, the task itself it doesn't require you to be together doing it.
But that may be you hand off something to her, she hands off something to you. I'm just going to save myself on this one, too. Make sure you run it by your direct superior and then do what they advise, all right? That's always the best policy. Honesty, openness, genuineness is always the best policy. Don't hide it.
Now, at the workplace, keep your – one other caveat that might be obvious to some of you – at the workplace, keep your PDA, public displays of affection, on the down low. Don't be making out when you're at work. So don't do that. But run it by your boss and make sure that's all clear. And enjoy it, I guess.
If you're asking that, it sounds like you're pretty much on the cusp of it. So enjoy that. But I would also say, have a backup plan for both of you. She's got to know in case it goes south, maybe there's some other way out of it and talk about it with your boss. That's what I would say. This is kind of weird because this is sort of going into HR issues and that's not my – I help people become really good at being social so they don't have to deal with these scarcity issues and to help them with their relationships. But actually in the workplace itself, there are all kinds of other red tape that you've got to be aware of.
Okay, cool. I'm David Tian, Ph.D., signing out of Man Up. Make sure that you join the private Facebook group or ask your questions there. I'll answer them personally and you can also interact with the guys, we're forming a community in the group. It's awesome and I will see you in the group. Private Facebook group – click, click, click and I'll see you in the private Facebook group. David Tian – signing out.